Society for Information Display (SID)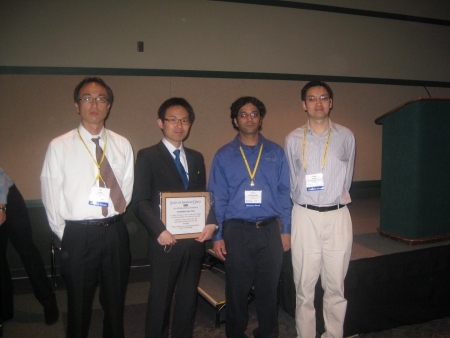 Sachin Deshpande (2nd from right) at SID 2010.
Seattle, Washington
May 23-28, 2010
The SID Symposium, held in Seattle, Washington, is the premier international gathering of scientists, engineers, manufacturers and users for the discussion, presentation, viewing and evaluation of information display technology. This year's meeting featured a Digital Signage session in which Sachin Deshpande from Sharp Laboratories of America (SLA) talked about EVL SAGE advanced graphical user interface (GUI) research that SLA is funding. SLA is interested in issues of multiple simultaneous users (what Deshpande calls "advanced user interaction") on the tiled wall display, producing both new display and audio technologies.